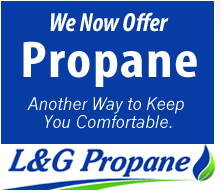 What Our Customers Are Saying About Us
THANK YOU!! THANK YOU!! THANK YOU!!
What a winter! At least I will be at peace for another 3-4 weeks.
YOU ARE THE BEST!!!

Hugs,
Y. G. Andover, Ma.



I'd like to compliment your employees on a very thorough install. We are extremely pleased with the results. My wife said this is the first time in 20 years (how long we've lived at the house with the old boiler), she's showered with "real" hot water.

Again, thank you for a job well done!

Yours Truly,
E. R. Andover, MA

I wanted to pass along my thanks once again to Steve and Jimmy for the great job they did installing my new oil burner system. The unit was installed in one day with just some wiring remaining for day two. When I returned home the old burner and materials were removed as promised and the basement area was cleaner than when they arrived.

I did obtain several quotes from different companies in the area but Phil Sutherland of MacLellan Oil was by far the most professional and informative. I was hoping your quote would be competitive, which it was, so my decision was easy.

The Fire Inspector came out recently and approved all work done by Steve and Jimmy.

Thanks again and have a great day!

M.M., Wilmington

This little note is to let you know how pleased I am with the services you offer. This is my second year as one of your customers, and from the first day I've been impressed with your technicians, and the courtesy all your employees have shown, from the folks who answer your phones and the delivery drivers, to your great technicians. Everyone there seems to combine courtesy with expertise and I, for one, am delighted I signed on with MacLellan Oil.

Looking forward to the future,
Sincerely,
C.C.